Sasi on Style Boutique offers you a wide range of women Clothing, which includes a variety of styles like Kurtis, Ikat Sarees, Kalamkari Sarees, Banaras Sarees, Pochampalli Sarees, Pattu Sarees, Designer Wear and Latest Dress Materials at a reasonable price.
Our brand promise is that we deliver you quality products. Sasi on Style Boutique not only provides you the online services, but there is also a physical store available.
Our main motto is to satisfy the customers and reach their expectations in selling the products. We also try to know the customer preferences and get updated with the brand-new trends.
Nam nec tellus a odio tincidunt auctor a ornare odio. Sed non mauris vitae erat consequat auctor eu in elit. Class aptent taciti sociosqu ad litora torquent per conubia nostra.
Harvey Spector
Founder - CEO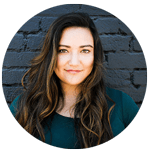 Rachel Zain
Marketing Head
Katrina Bennett
Intern Designer
All india shipping
We deliver our products to each and every pin code in India.
Best QUALITY
We always commit to the Best Quality products.
Best Offers
We provide best offers to our customers.
Secure Payments
We provide Secure Payments without compromising on Security
Recommended Dress Materials especially for you
Auto Amazon Links: No products found.
Recommended Kurtis especially for you
Recommended Sarees especially for you